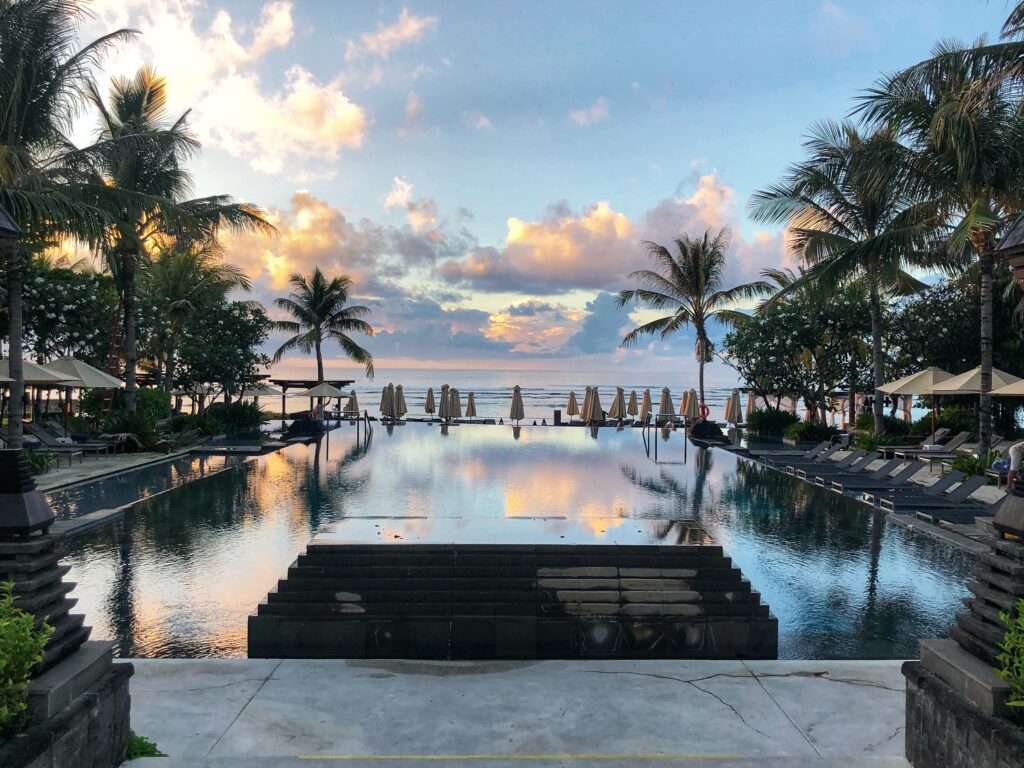 The Ritz-Carlton, Bali is located in Nusa Dua, a region on the southern coast of Bali that is home to many luxurious, beachside resorts. Currently, it is a Marriott Bonvoy Category 6 hotel, which means a standard free night costs 50,000 points.  In my opinion, this is an absolute bargain and there is no additional resort/destination fee!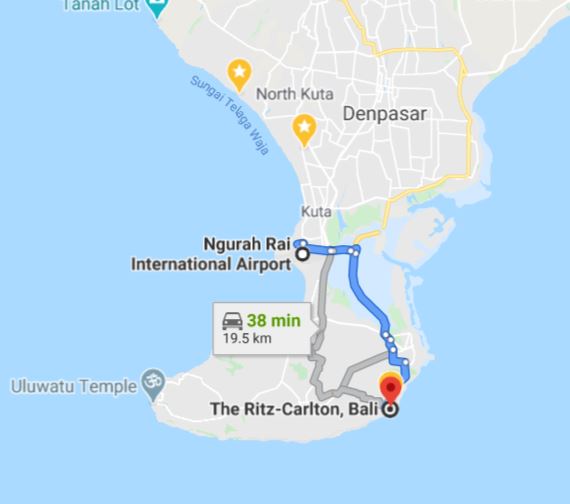 Our stay lived up to the hype and standards of The Ritz-Carlton brand.  The staff's hospitality was genuine and authentic, the grounds and facilities were immaculate, and the Balinese culture shines throughout the property. 
I recommend this resort to anyone considering a trip to Bali, especially for a romantic getaway or a honeymoon.  During our stay, we paid for the access to the Club Lounge and that was an excellent decision for us (more on this later).
Redeem 4 nights, get the 5th night free. This is a sure-fire way to get the best value out of your Marriott Bonvoy points.  Simple right?  Absolutely!  I made my booking in July 2018 and the hotel was a category 5 at that time (it increased to a 6 in 2019).  Therefore, it was 40,000 points per night.  I selected the 5 nights for our reservation, checked redeem points, and the website automatically calculates the points required.  As you can see below, 5 nights for the cost of 4 nights.  #simple #travelhack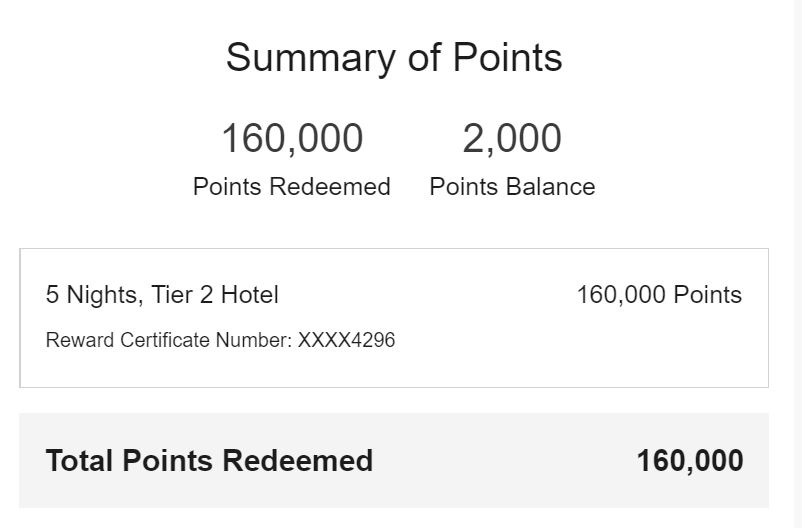 Earning Marriott Bonvoy Points:
I earned the points needed for this stay through the American Express Marriott Bonvoy credit card sign up bonus and the SPG-Marriott Rewards merger (1:3 points in 2018). 
Apply for an American Express Card with this link. We can both get rewarded if you're approved! Sign up HERE. 
The current sign up bonus is 75,000 points.  I'd wait until a 100,000 point offer comes across. As always,  I appreciate you applying through my referral link, it helps keep the site going.  
Exactly a week before our arrival date, I received an email from the Ritz-Carlton Bali concierge staff.  The email confirmed our reservation and offered to assist with anything for our stay.  I inquired about an airport transfer and they responded with two vehicle options (per way): 
Toyota Innova at IDR 395.000 (~$27 USD)
Toyota Alphard at IDR 690.000 (~$47 USD) 
We chose the Toyota Innova, since it was just the two of us with two pieces of luggage.  We provided our flight # and the hotel confirmed that a hotel representative would meet us at the airport exit and will be holding a Ritz-Carlton, Bali sign.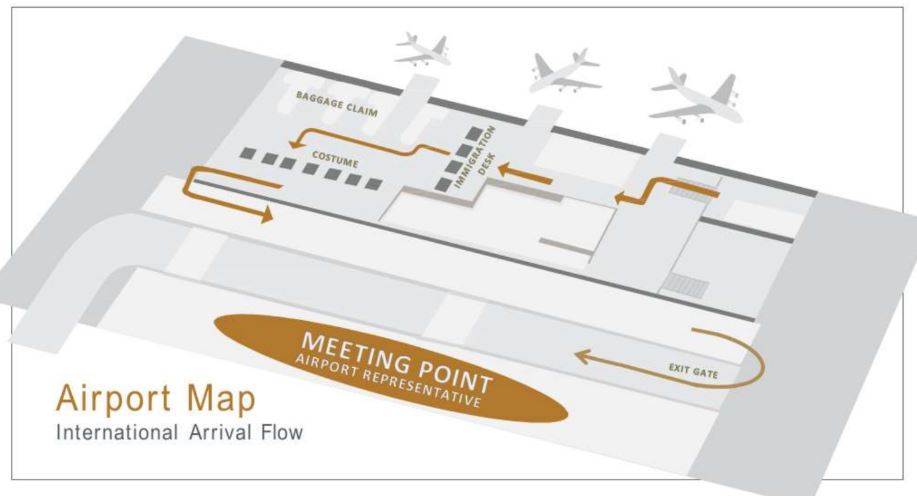 The drive from the airport to the resort was about 30 minutes.  The car was clean, air conditioned, and provided bottled water & cookies for us.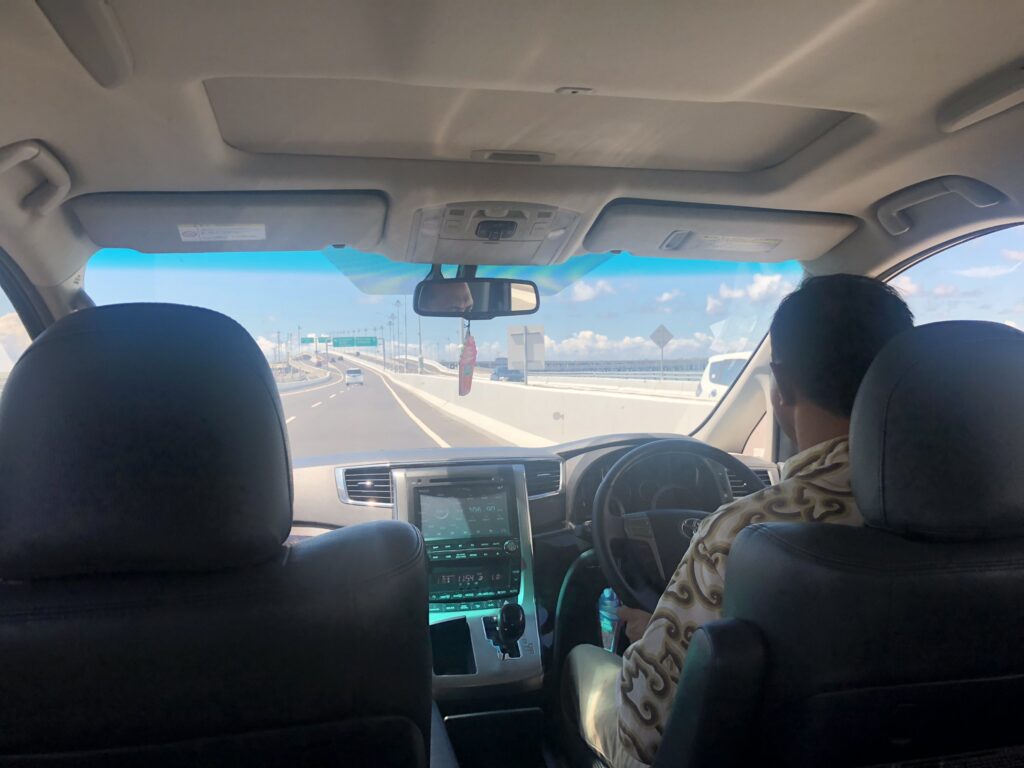 Upon arrival to the resort, we had to go through a brief security check.  I believe most luxury resorts Nusa Dua have this security, but this was first for us in our travels.  They checked the under body of the car, our luggage, and we walked through metal detectors.  Honestly, it made us feel even more safe knowing everyone is screened.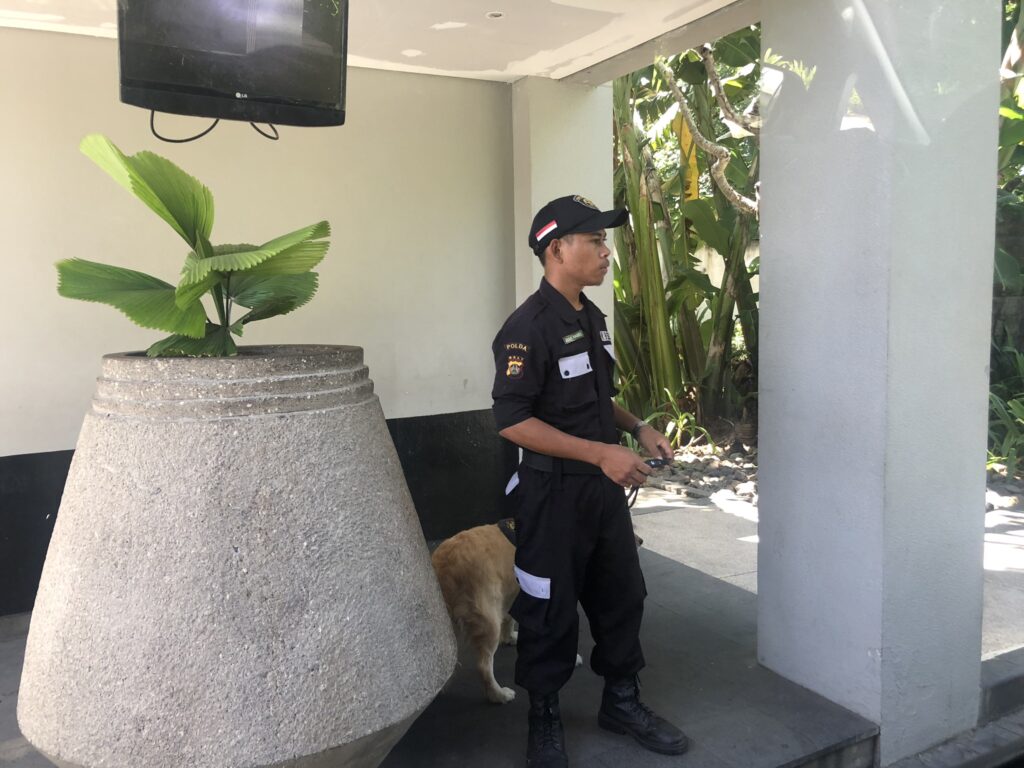 We arrived around 12:15pm local time and the bell staff was quick to greet us, take our luggage, and introduce us to the check in staff.  The check in process is very personalized.  The staff took us to a separate check in area, sat us down and offered us a refreshing welcome drink.  While they took passport information, credit card, etc…, we were informed our room was not ready for check in.  We were early and after seeing the room type assigned in the Marriott Bonvoy app, it was worth waiting for.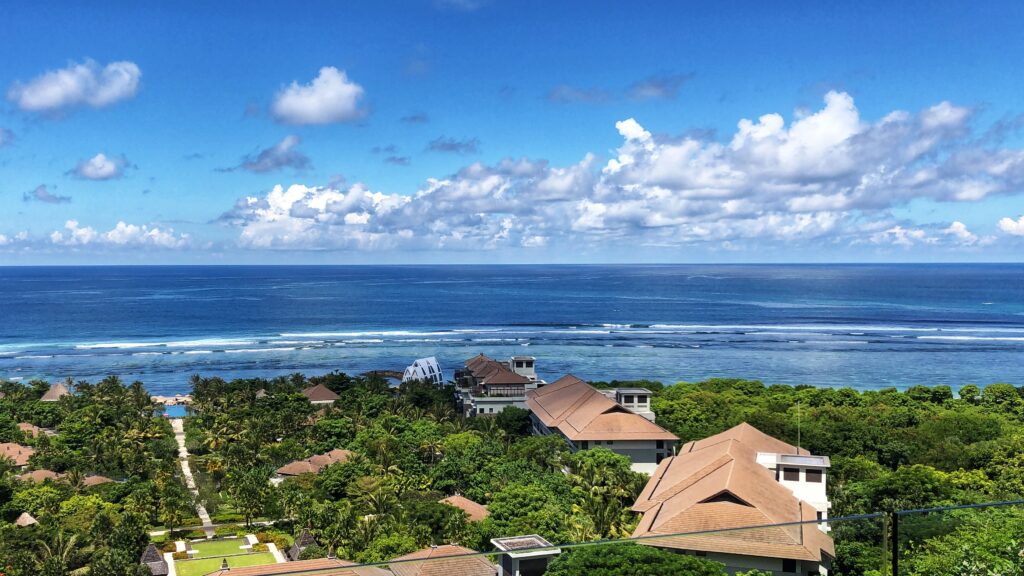 We changed into our bathing suits in the departures lounge lounge they offer for guests who have a late flight and went to the pool area for some lunch. By 2pm, the pool staff let us know that the Front Office manager was on their way with our room keys and would take us to our room. (How did the pool staff know who we were?) #mindblown We were taken from the pool our room via golf car. How's that for an arrival experience?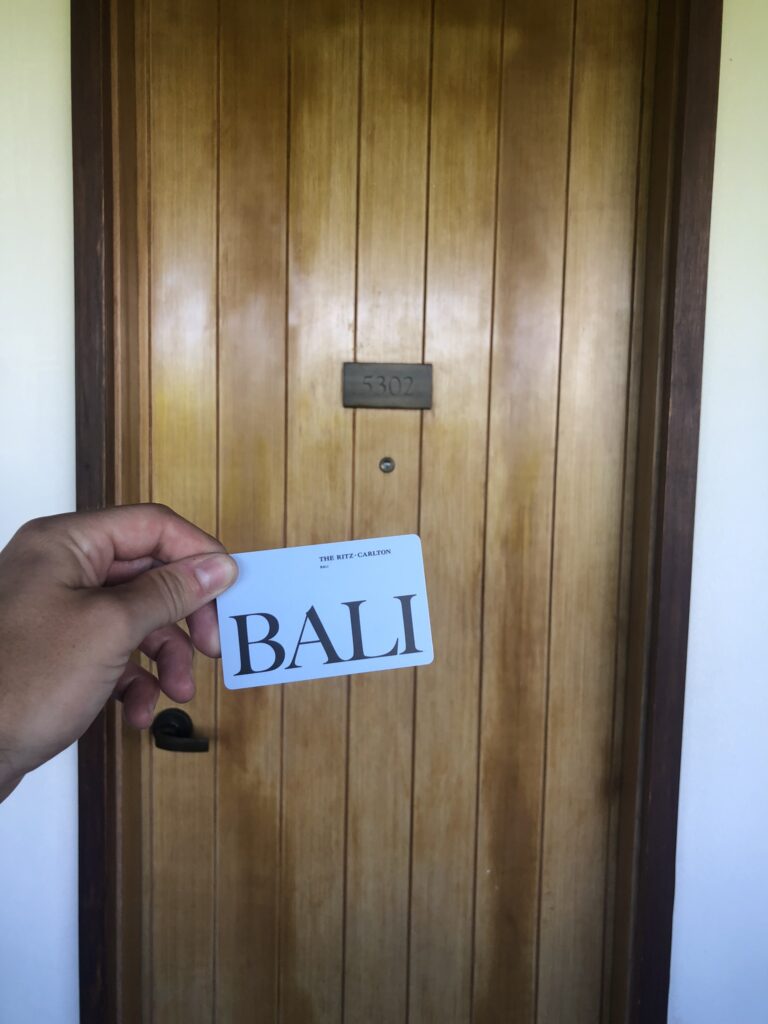 All rooms at the resort are suites or villas aka there are no 'bad' rooms.  The standard room or Sawangan Junior Suite is generous 1070 SQ FT in size (300 sq ft BIGGER than our apartment!).  With my Marriott Bonvoy Gold Status (earned via the American Express Platinum Card) & charming personality, we were upgraded to a The Ritz-Carlton Suite, 1,560 SQ FT in size!  BONVOY!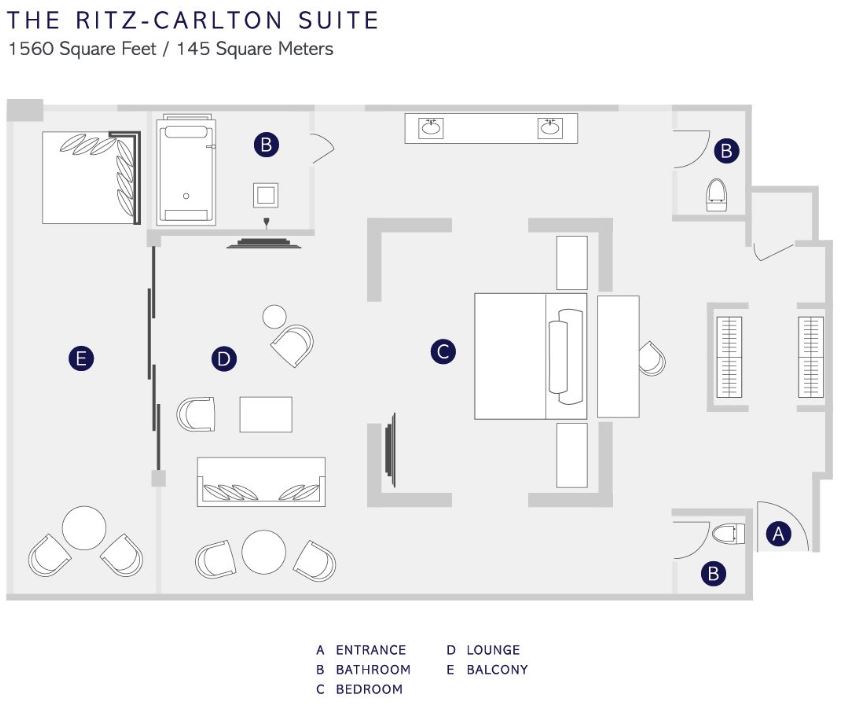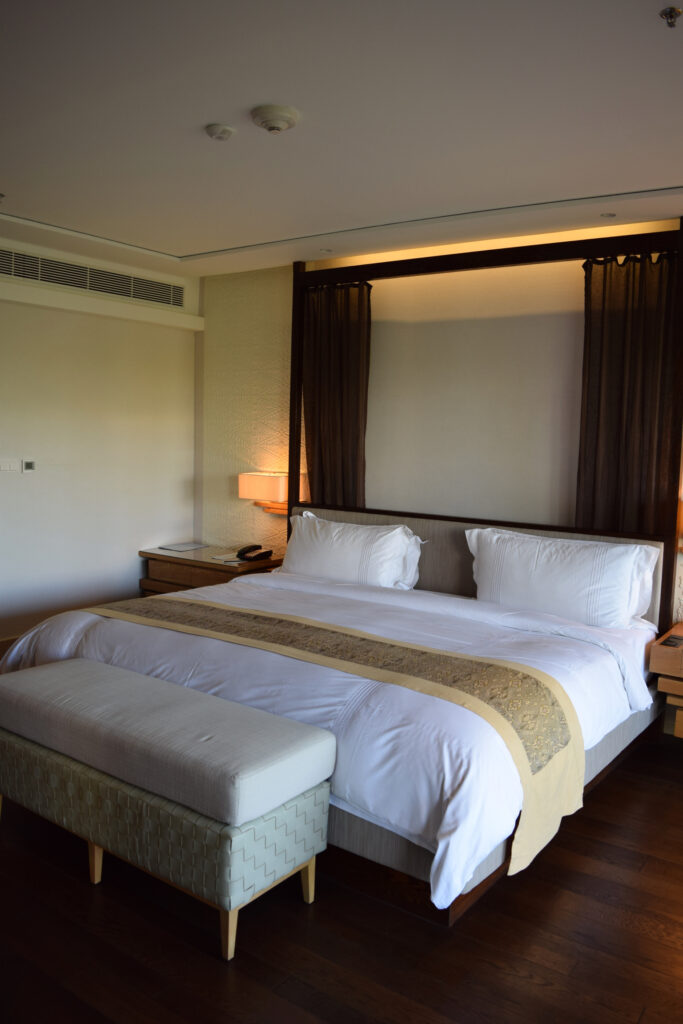 The massive one-bedroom suite featured a California King size bed, large soaking tub, a rain shower, 2 bathrooms, and an outdoor lounger/bed (in case you needed a mid-day siesta).
I previously mentioned that the paying for access to the Club Lounge was a no-brainer decision for our stay. In a way, it turned our stay into an all-inclusive resort. Let me explain. 
Cost: The cost is normally 1,400,000 IDR (~$95USD) per person, per day.  Marriott Bonvoy members get a discount to 1,100,000 IDR.  However, as a Marriott associate, we were offered a 50% discount off the normal price. 
Benefits: 
5 food & beverage presentations daily (6:30am-10:30pm)
Free beer & wine, plus cocktail hour
Access to exclusive Club Lounge Pool
Elevated service & concierge staff
Personalized check out experience
The daily charge is only when you use it.  So if you'll be off site or opt not to use it one day during your stay; you won't be charged for that day.  Finally, a place that doesn't nickle & dime you!  More details can be found
here
.
 The pool never had more than a few others at it.  We found it to be a nice place for afternoon drinks and to cool down from the hot Bali sun.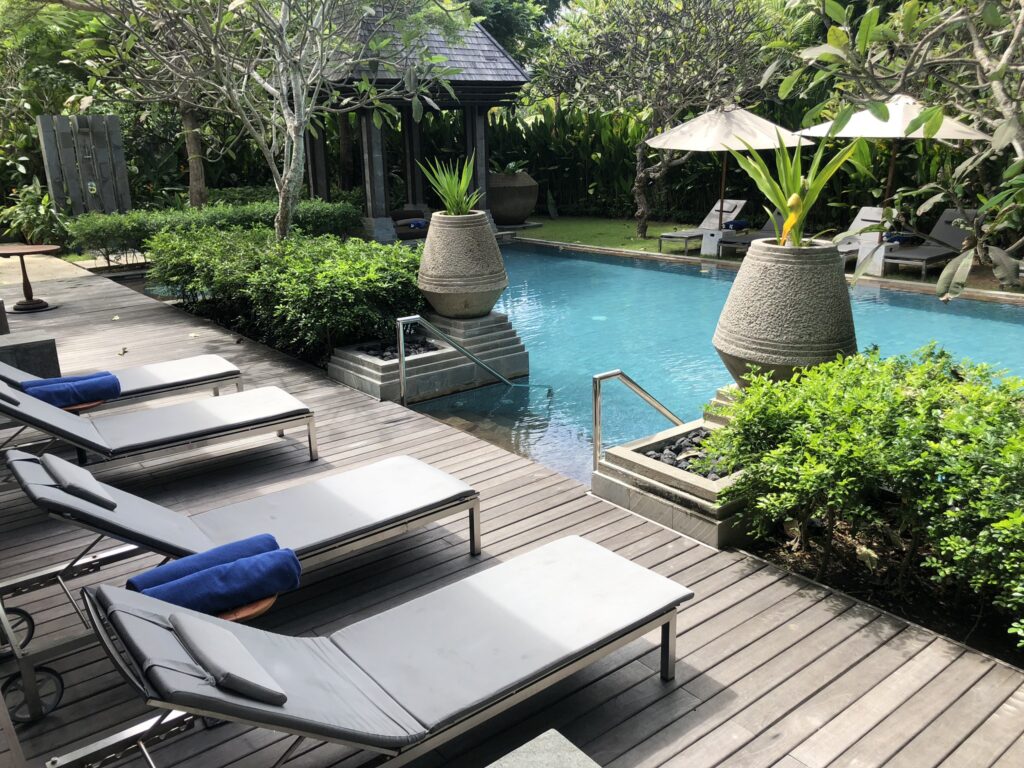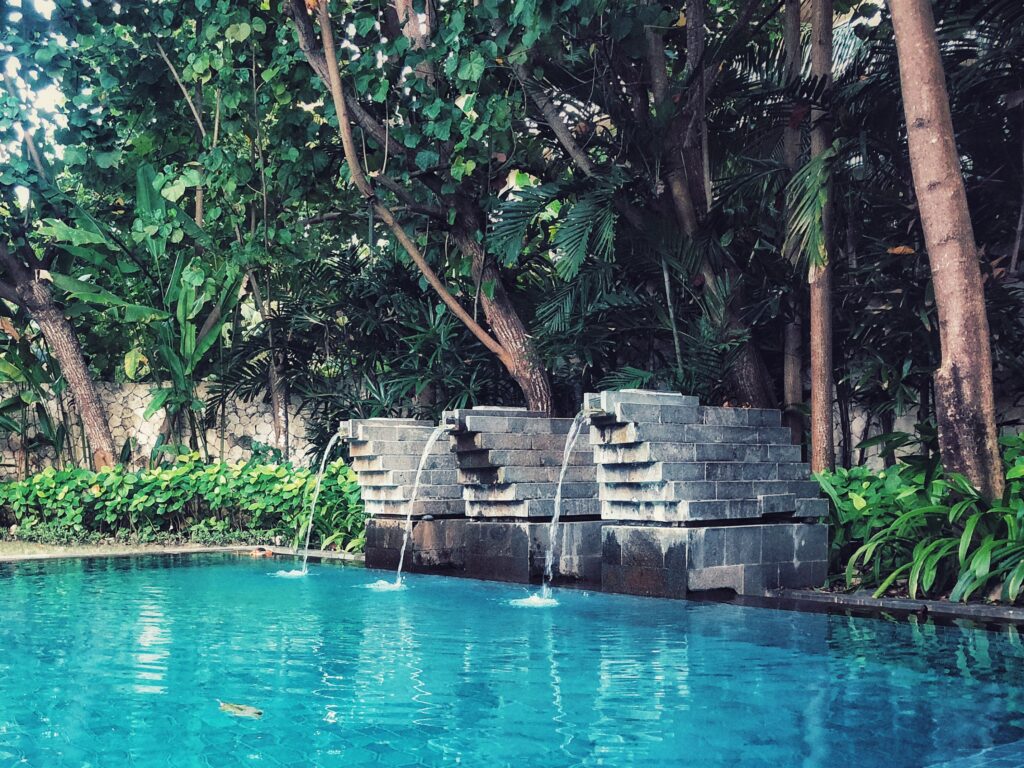 The food was so so so good!  We had breakfast here every day, that alone is work $30pp compared to in-room dining or the breakfast buffet offered in the restaurant. The dinner presentation is not meant to be a full dinner, but we were usually full from it.   I enjoyed the drinks, fresh fruit, smoothies, and dessert – daily!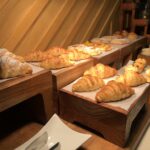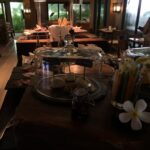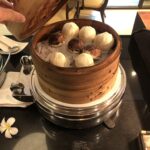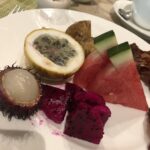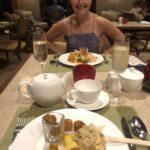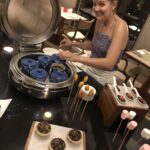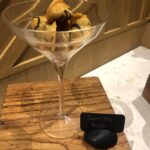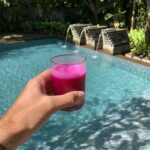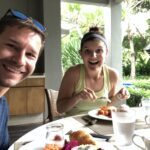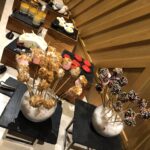 On our last day, our favorite concierge staff from the week surprised us with a little fruit amenities.  They got to know us throughout the 5 days were the best of the best at what they do.  We were sad to leave!  Thank you again Desy & Julia!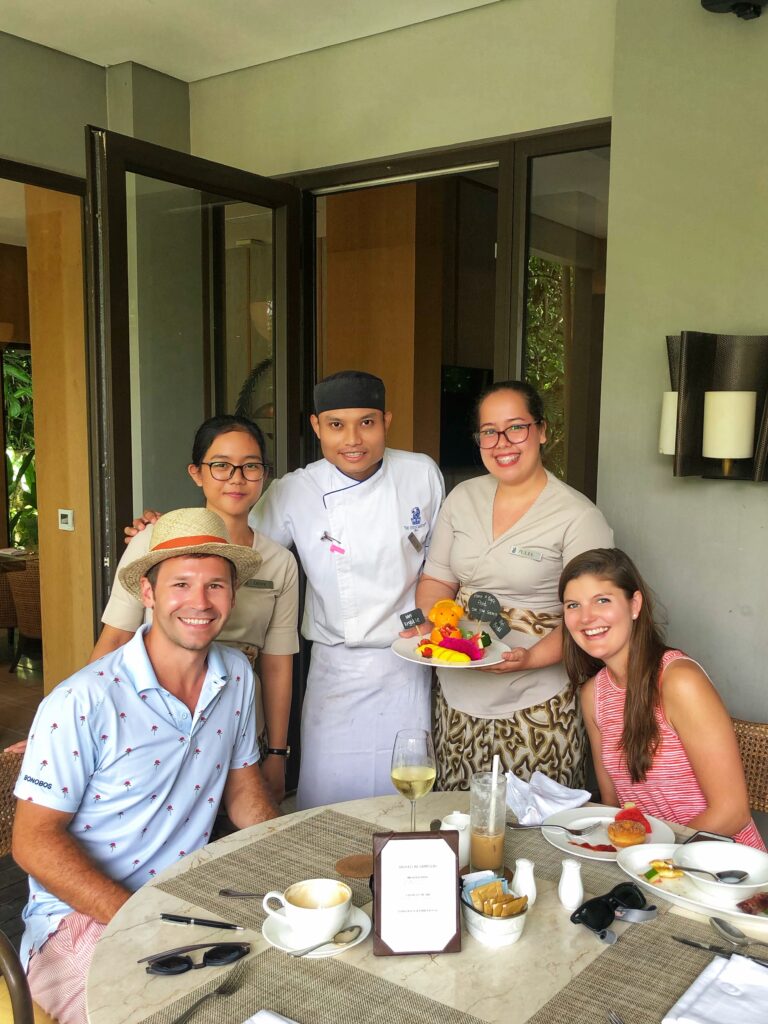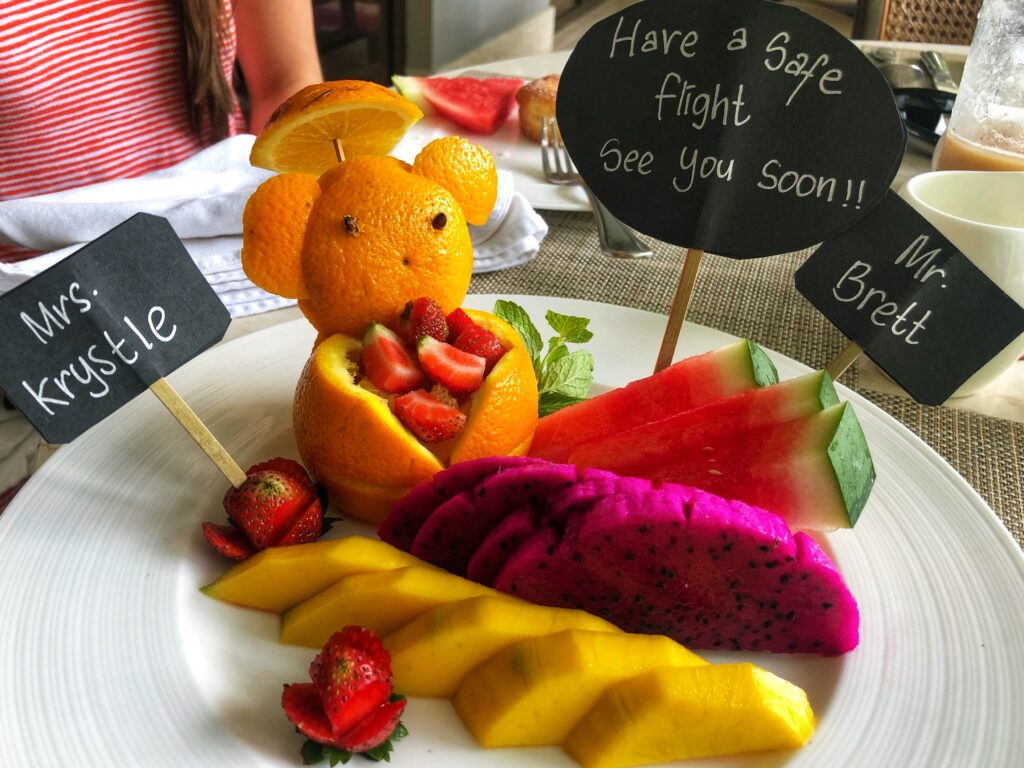 The resort has six food and beverage options. Since we ate most meals in the Club Lounge we did not explore many of the offerings. However, on our last night we decided to eat at the beachfront restaurant,  The Beach Grill.  The Club Lounge concierge set up a reservation for us and it was really a beachfront experience!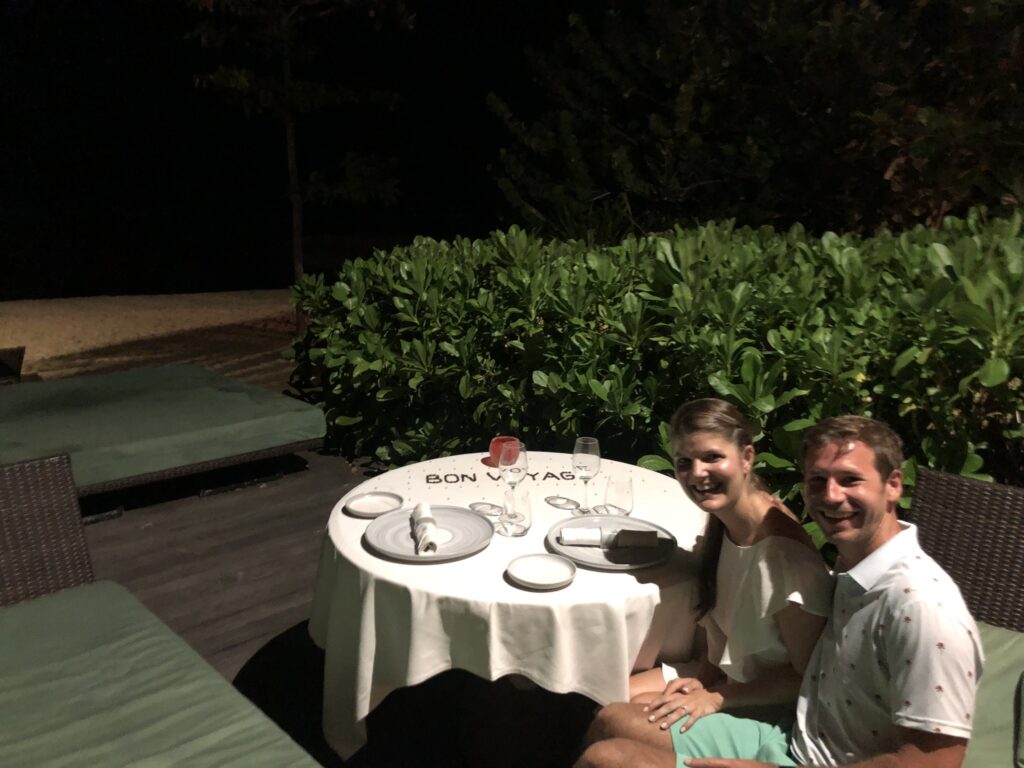 I got a wagyu beef ribeye and Krystle got a lobster dish. Both were superb.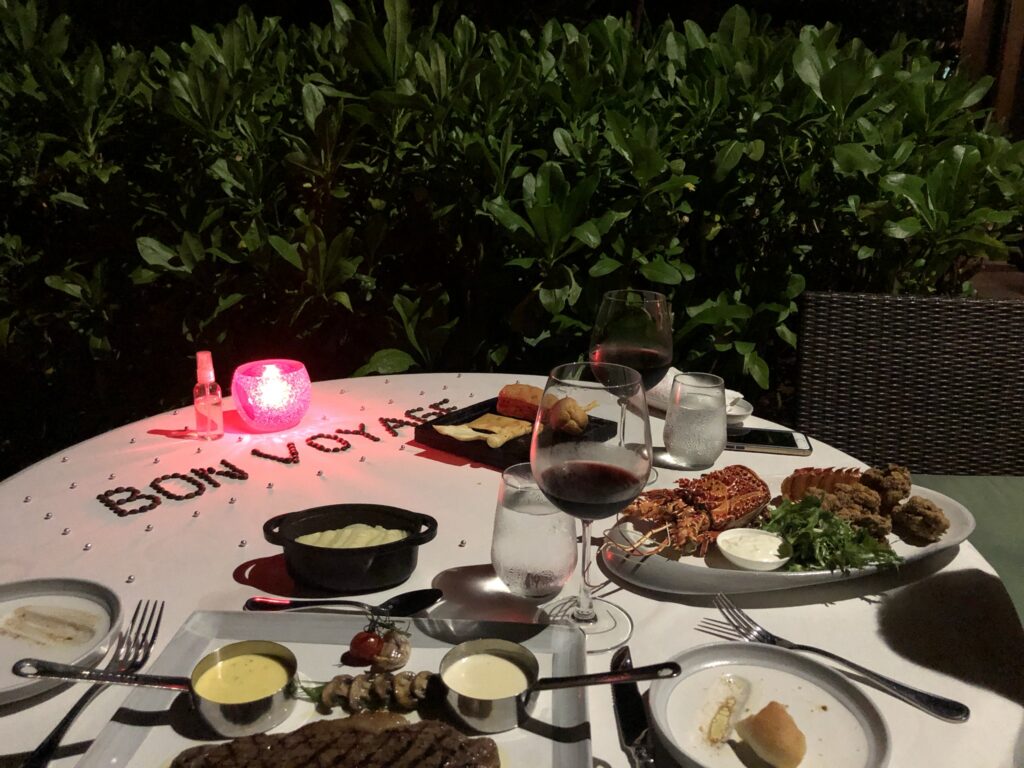 Towards the end of dinner, fireworks started going off about 30 yards in front of us on the beach.  I tried to play it off like I planned it, but it was really for the wedding happening at the chapel that evening.  What a send off!
The main pool an infinity pool that drops off into the beach on the Indian Ocean.  There is no shortage of lounger chairs, but the cabanas are snatched up quickly each morning.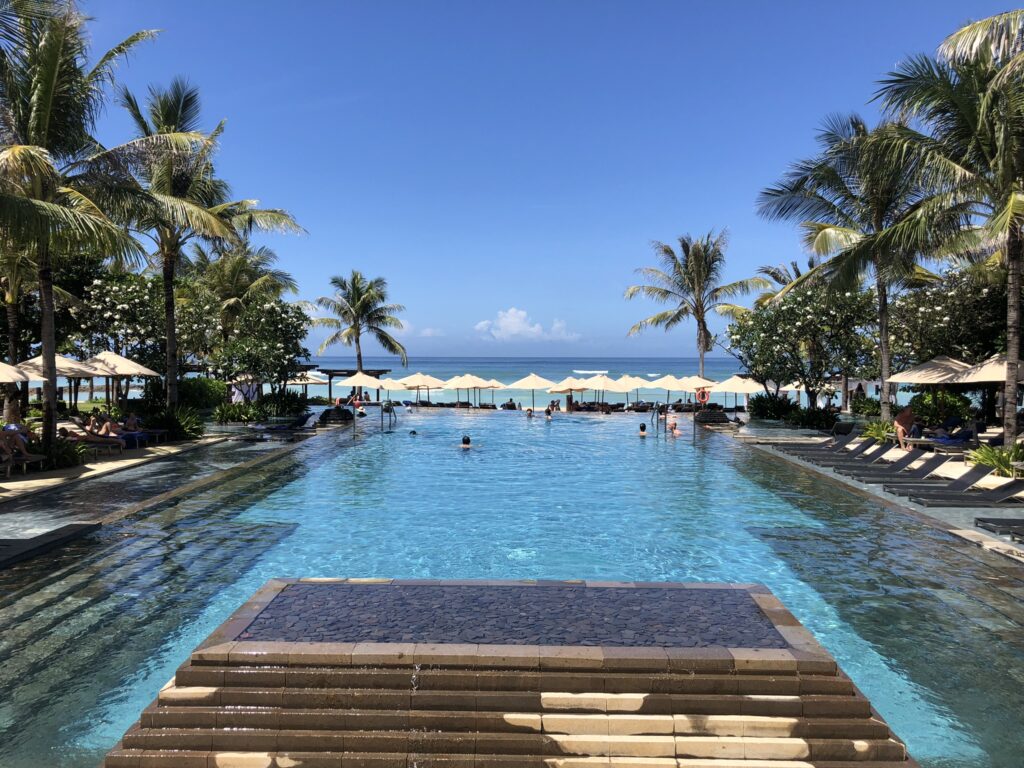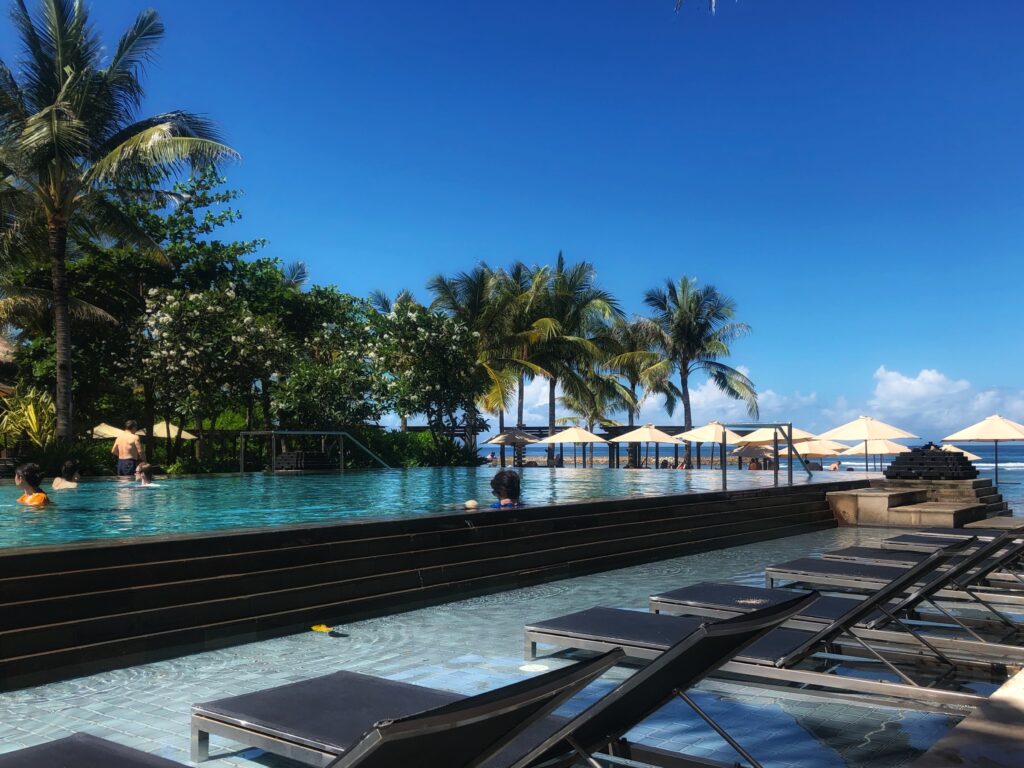 The beach is quite nice, but the pollution issues are very present in the water.  Staff spend all day removing plastic from the water and burying it in the sand.  For this reason, we spend most of our time around the pool since the water was not pleasant to swim in.  Since each villa building has ground floor pools, the main pool was usually quiet.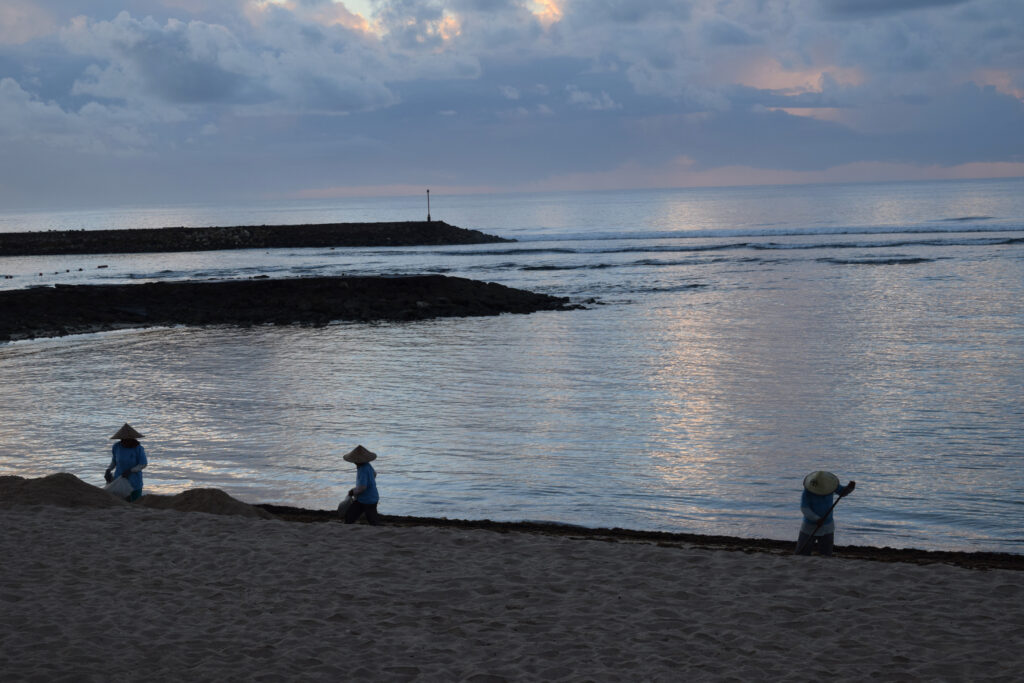 The on-site wedding chapel was busy and we witnessed at least one wedding per day, if not two.  Destination wedding anyone?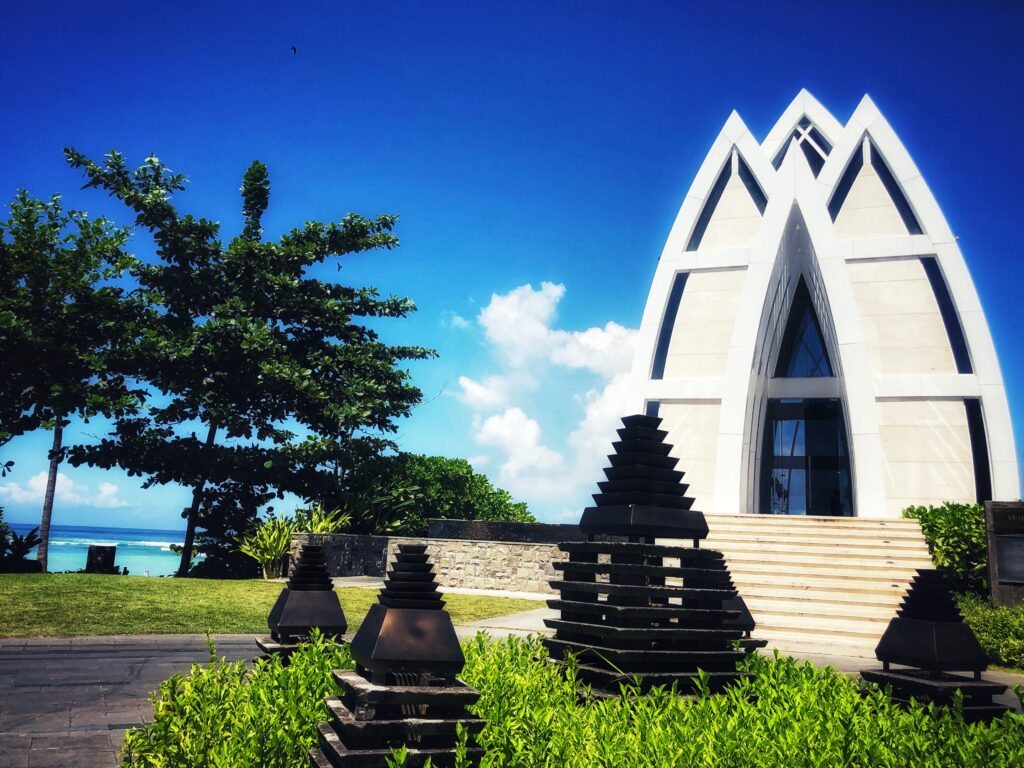 Daily activities are generally complimentary.  We took advantage of at least one per day: temple tours, cocktail making, surf lessons (there is no surf, it was a paddle lesson), and fly-high yoga class (additional cost).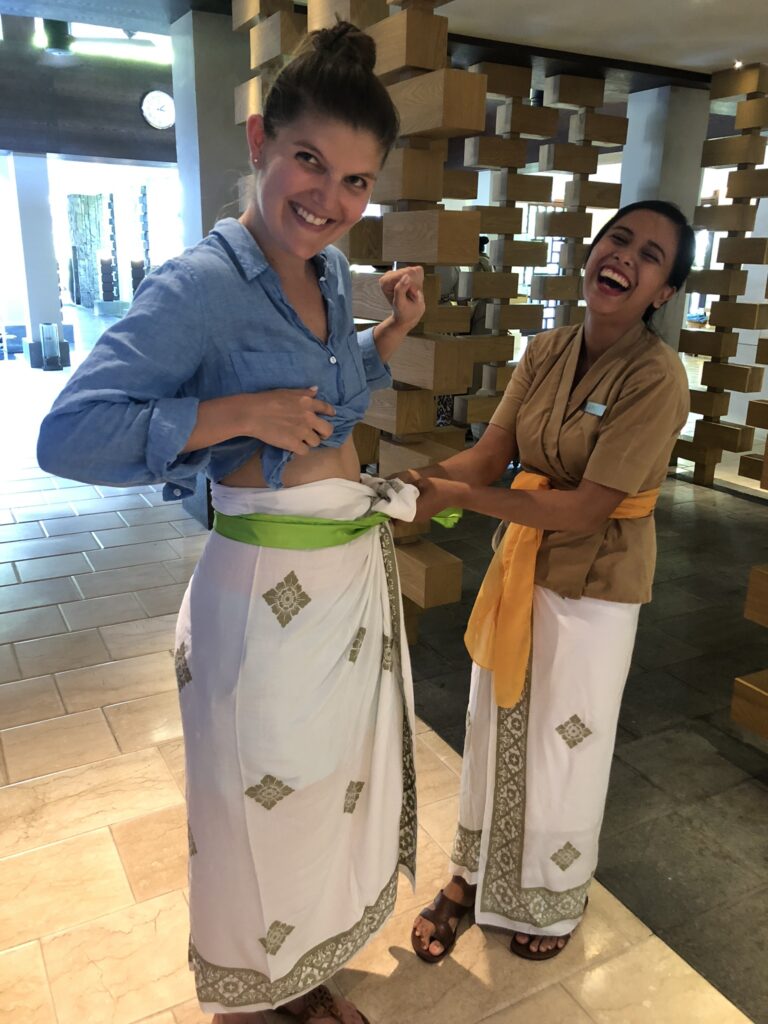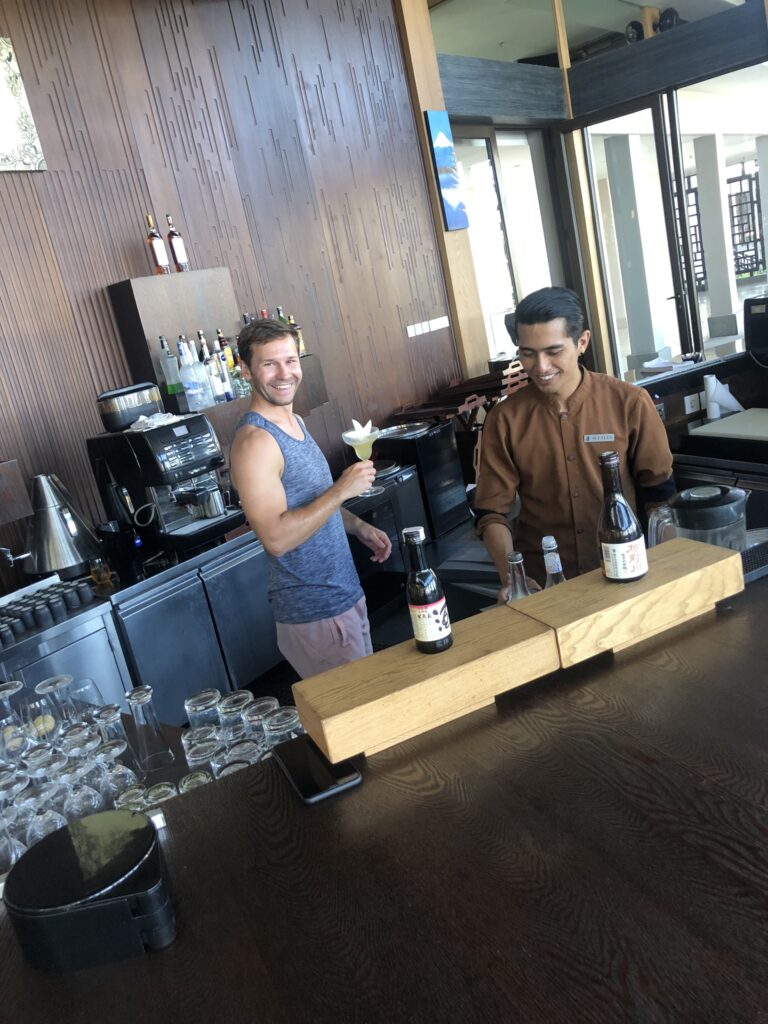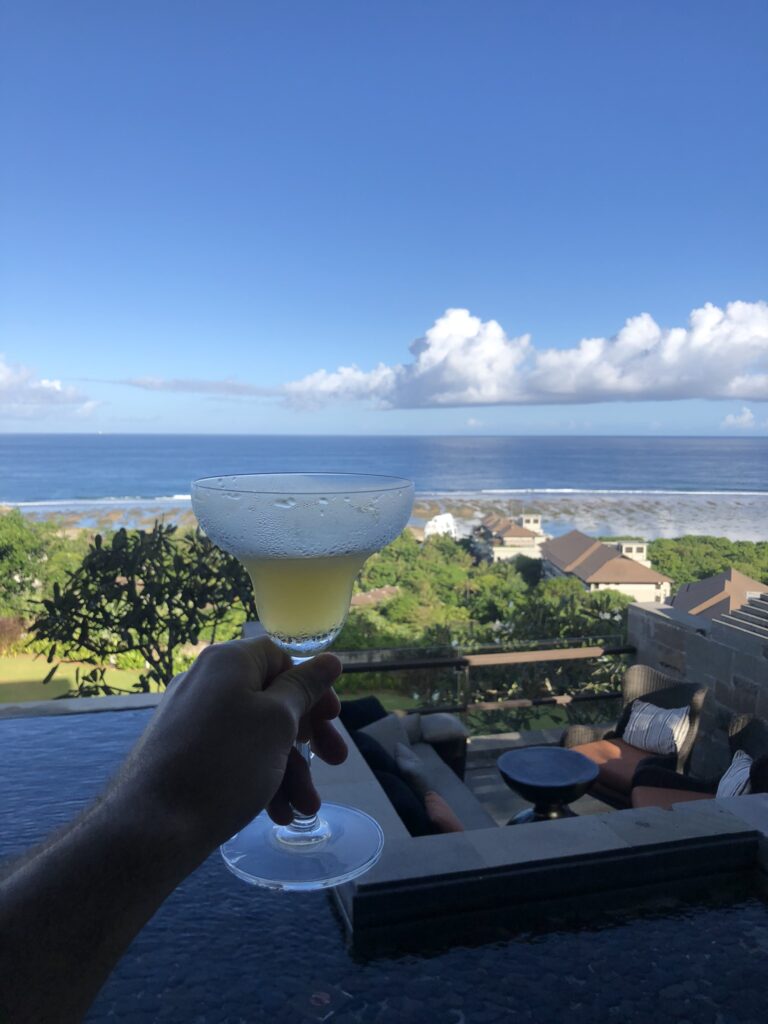 Suspended, Fly-High Yoga.  We were the only ones in the class this day.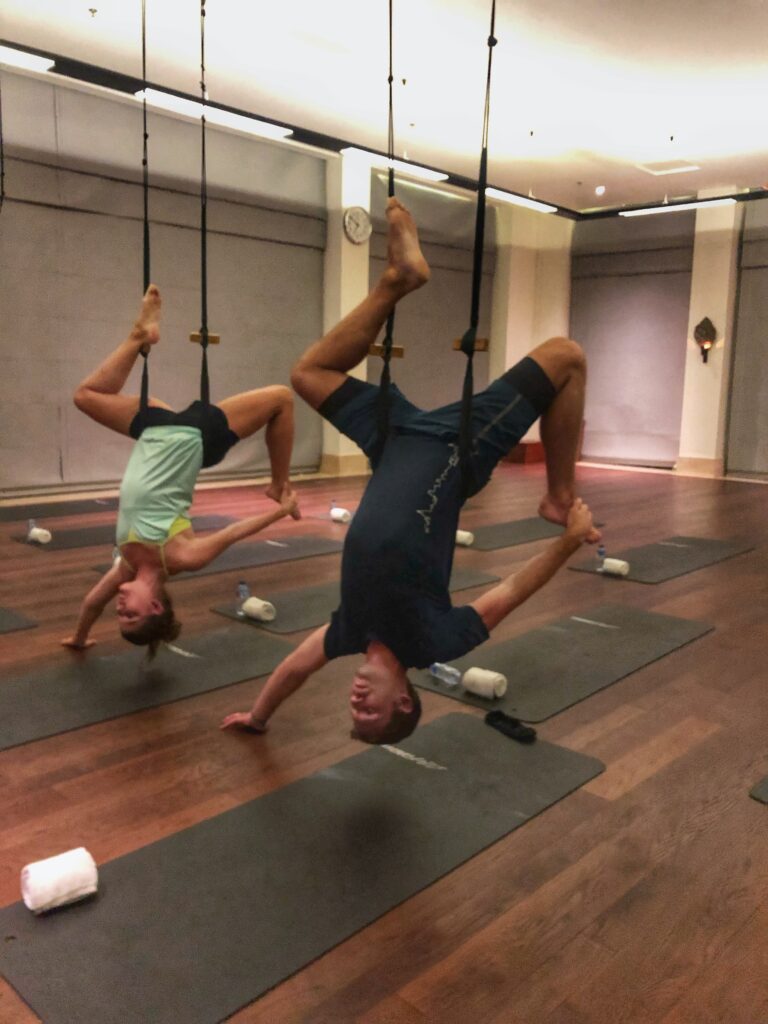 Flavored H20, sun lotion & aloe provided 🙂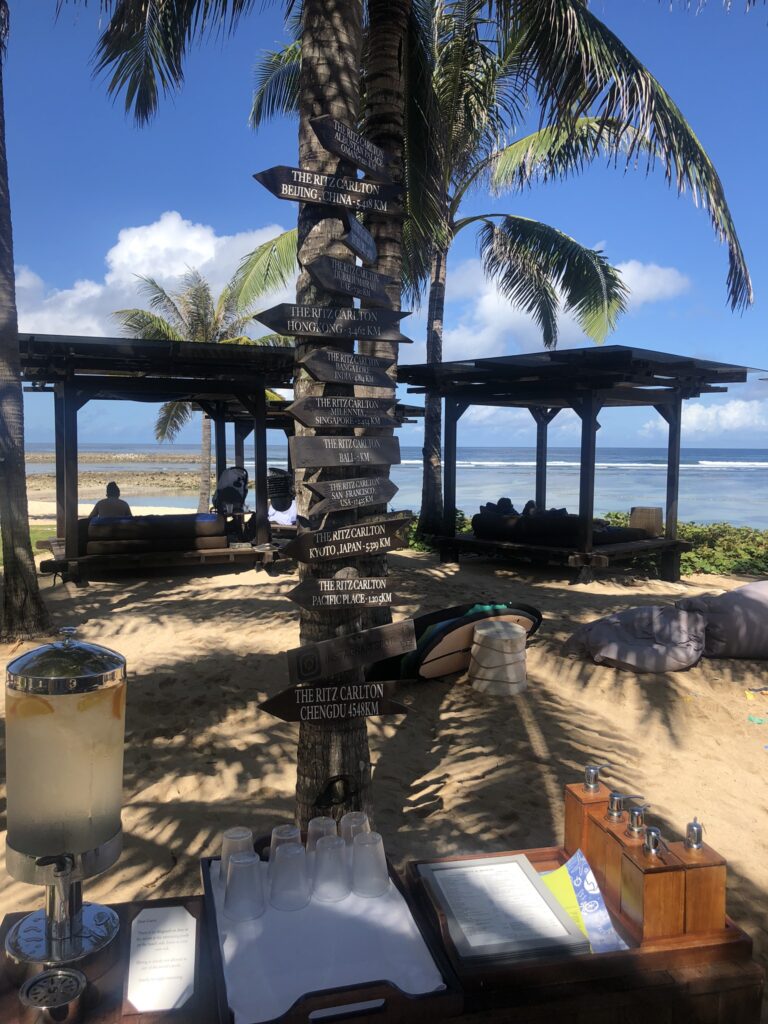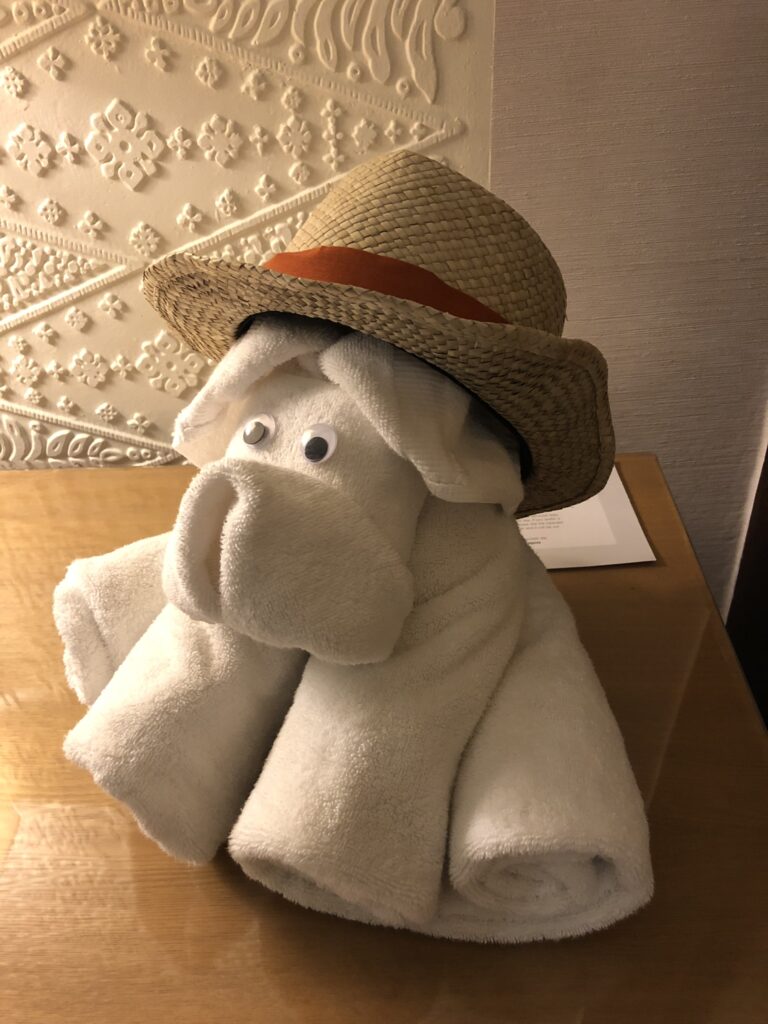 I still dream about our stay at this resort and the only regret I have is not spending more days there.  Krystle and I did not leave the resort grounds a single time and we are normally ones to get out and explore.  We just didn't feel the need here since we were having so much fun every day. 
 I recommend using your Marriott Bonvoy points, taking advantage of the 5th night free perk, and paying for the Club Lounge for the food and free drinks.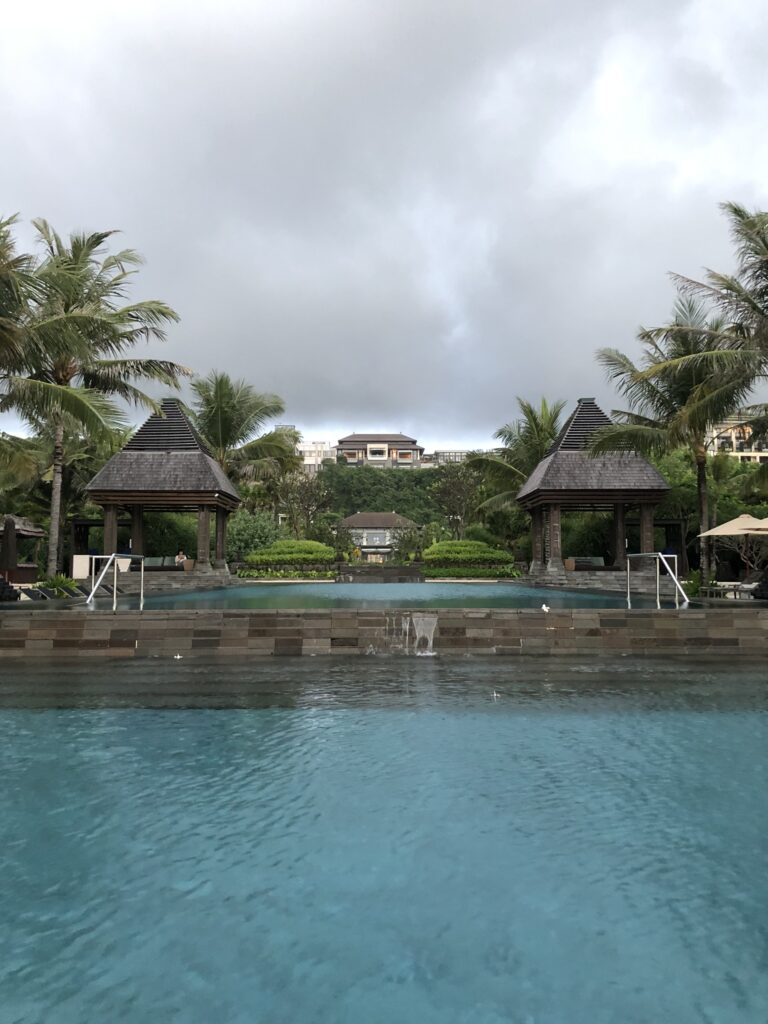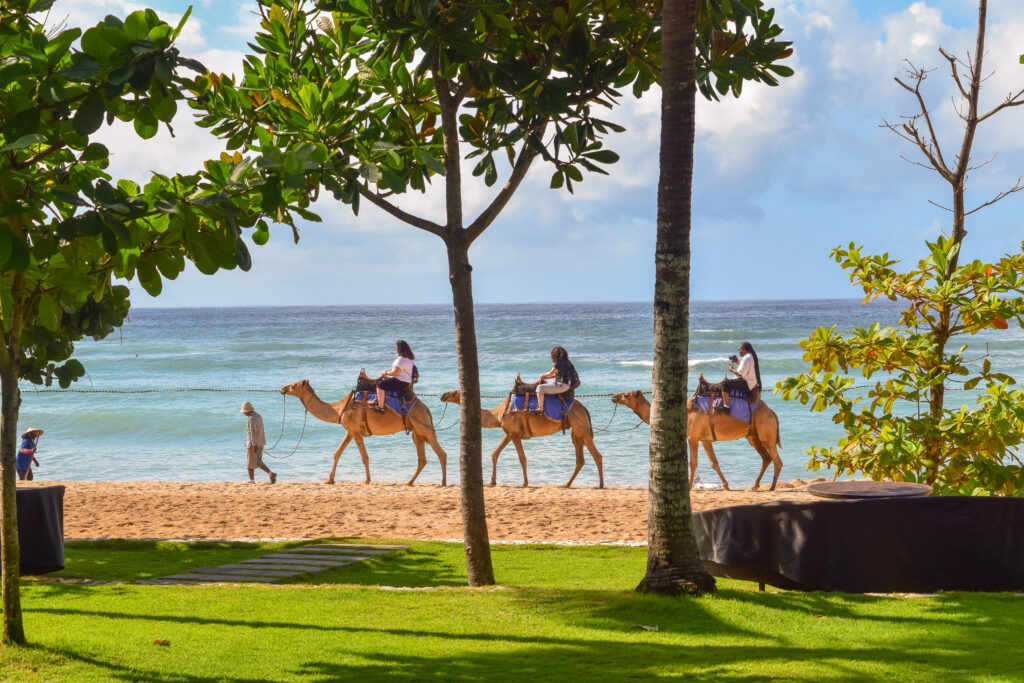 If you found this helpful, please share with your friends.